News & Press Releases
Saturday, February 2 2013
---

ZL9HR - Campbell Island New Zealand DXpedition 2012 Official Writeup

(ZL9HR Logos and ZL9HR Photos are copyright of the Hellenic Amateur Radio
Association of Australia and may not be used without permission of
HARAOA).

The planning by the Hellenic Amateur Radio Association of Australia for
the DXpedition to Campbell Island, New Zealand (OC-037), scheduled for
November 28th to December 9th 2012, began in early 2012.

ZL9 Campbell Island was last activated in January 1999 as ZL9CI lead by
Ken Holdom ZL2HU and Lee Jennings ZL2AL. ZL9 is currently ranked number 13
on the DXpub most wanted survey (updated on January 8th 2013).

ZL9HR Team Leader Tommy Horozakis VK2IR (HARAOA President) and Co-Leader
John Chalkiarakis VK3YP (HARAOA Treasurer) began the long process of
organising the necessary callsign licence, NZ Department of Conservation
and NZ Bureau of Meteorology permits, the charter of the sailing vessel
'evohe', operating equipment, antennas and logistics. This was extremely
time consuming taking many hundreds of hours of hard work including the
assistance of the HARAOA club members with such activities as fund raising
for the purchase of the Kenwood TS590S radios and SPE Amplifiers and the
building of the shipping containers for the transport of the equipment to
New Zealand. The long and careful planning and preparation paid off with a
smooth and trouble free operation.

The aim was to put together an international team of operators and thus a
general invite for operators was posted on the Internet. The operators
where accepted on a first come basis. While all the operators on ZL9 where
very well skilled in radio operation a couple of the operators where not
exactly team players during the DXpedition and would not follow the team
leader's instructions. A lesson well learned and in future and we will
conduct reference checks and vet our operators more carefully.

We were delighted to have David EB7DX as the QSL Manager and webmaster for
ZL9HR. David EB7DX was most recently the QSL Manager for the HARAOA VK9HR
Lord Howe Island operation in 2011.

The first major milestone was the approval of our landing permit by the NZ
Department of Conservation in July 2012 followed by the shipment of our
all equipment in 3 large containers via ocean freight to NZ which all
arrived safely well ahead of schedule in October 2012.

The entire team flew into Invercargill NZ arriving by Friday 23rd
November, with the NZ Department of Conversation (NZ DoC) quarantine and
briefing process being conducted over the weekend on Saturday and Sunday.
The DoC required an inspection and quarantine of all our equipment and
personal gear to insure that no foreign seeds, plant matter, insects, or
rodents were inadvertently carried to the island and introduced into the
recovering eco-system. All gear was unpacked from the shipping crates
during the inspection process. Individual containers, boxes, radio cases,
and plastic tubs were opened for inspection by the DoC staff, and then
once inspected were re-packaged and sealed by use of plastic tubs or large
plastic bags.

There is a very good reason why this careful quarantine process is
necessary - In June 2001 a team of 19 people including pilots, eradication
experts and staff who had spent several years working on the island,
headed south to Campbell Island. They took with them everything they would
need for three months on the island, this being the time estimated that it
could take to get the weather required to spread the rat bait. It ended up
being a relatively mild winter, by Campbell Island standards, and the drop
was completed in just less than one month, with no injuries or major
incidents. In total, 120 tonnes of cereal rat bait, containing the
anticoagulant toxin Brodifacoum, were spread across the island using four
helicopters (three spreading bait and one ferrying the bait up to selected
loading sites).

By the time the project was completed it had involved DOC staff and
contractors, the Royal New Zealand Navy, the Royal New Zealand Air Force,
the Met Service, four helicopter companies, two shipping companies and
numerous other people and agencies who provided their time and expertise
and an approx. cost of $2 Million dollars to make Campbell Island rat
free. In 2005, after several checks including using specially trained
dogs, Campbell Island was declared rat free. This has been the largest
successful rat eradication conducted worldwide.

On November 26, the team left for Campbell Island from the port city of
Bluff NZ which is a 35 minute drive from Invercargill NZ. The 25 meter
long expedition yacht 'evohe' was the vessel chartered for this trip.

Prior to leaving the wharf at Bluff NZ, the 'Evohe' Captain Steven Kafka
was receiving the latest updates of the weather and sea conditions between
Bluff and Campbell Island. It was determined that with conditions of 80
km/h plus winds, and nine to eleven meter high seas, we would travel no
further than Stewart Island and weather the storm in the safety of a large
embayment named Port Adventure. This was a very wise decision by the
Captain of 'evohe' as any injuries sustained in attempting such a rough
voyage would have resulted in us sailing back to Bluff NZ and the
DXpedition being cancelled. After approximately two and half days, we were
again sailing towards Campbell Island. Captain Steven Kafka warned us that
the seas were still very rough and that we could expect a very bumpy ride
while sailing through the remnants of the major storm. The swells were
expected to be quite severe, with the worst being five to six meters. It
was a rough trip and a reasonable amounts of buckets where used.

On the morning of November 30th, dropping anchor at Perseverance Harbour,
Campbell Island the MET station buildings at Beeman Hill came into view.
It was at this point that we had finally arrived at Campbell Island and
all that was left to do was setup and start operating. Not wasting any
time we had a quick breakfast and the first team was dispatched on the
zodiac inflatable boat along with the first of many batches of equipment
safely landing on Campbell Island. The crew of the Evohe was an immense
help in assisting us with the setup (and pack up) of all the equipment and
antennas. Without the 'Evohe' crews valuable assistance we would have
spent less hours operating.

The first couple of stations along with many antennas where up and running
by the afternoon, the following day we setup the remaining stations and
antennas. Since we had lost three days of operation with the weather
delays travelling to Campbell Island it was decided that we would not
setup the 40M Moxon and rely only on the 40M Vertical (which worked very
well) and in addition the 6M station would not be setup. We had a total of
six stations comprising of 3 SSB and 3 CW stations. There was 4 Kenwood
TS590S with 4 SPE 1K Amplifiers and 2 Elecraft K3's with Elecraft KPA500
amplifiers. The 2 Electraft K3's and 1 Kenwood TS590S where used for the
CW stations. The SSB and CW operations each had their designated location
inside the MET main building, with the SSB stations located in the old
recreation room of the MET building, and the CW stations located in the
dining area of the kitchen. There was a very nice pool table in the main
recreation room of the MET building but unfortunately the pool table cover
was not removed and not a single game was played as we were all busy
operating, eating or sleeping.

All of our equipment worked flawlessly without any problems. Our antennas
all worked very well with strong performance all round. To counteract any
potential problems we had taken with us spares of just about everything
including two spare generators. Fortunately none of the spares where
required.

After our first day of operating the logs where uploaded via Inmarsat
satellite terminal to our QSL manager and placed on ZL9HR and Clublog
websites.

Understandably, ZL9 is a very rare activation and with this the DX Code of
Conduct seems to be ignored by many - The behaviour in the pileups was not
the best especially from the EU and surprisingly the JA operators with the
North American operators best behaved overall.

The ZL9HR DXpedition team of Tommy VK2IR, John VK3YP, Les W2LK, Dave K3EL,
Don VE7DS, Glenn KE4KY, John 9M6XRO, Gene K5GS, Pista HA5AO and Jacky
ZL3CW realised 42,922 contacts during an eight (8) day operating period.
All QSL ing for this DXpedition is via David EB7DX.

This DXpedition to ZL9 Campbell Island will most likely be the last as the
old MET buildings contain asbestos and are deteriorating and with no tent
operation being allowed due to the many sea lions on the island.

To all the ZL9HR team and most importantly to the NZ Department of
Conservation, the Captain and crew of the Evohe, corporate, DX foundation
sponsors and individual sponsors we thank you for your support of the
HARAOA team to deliver another successful DXpedition.

Stay tuned for another HARAOA DXpedition soon.
Thursday, January 17 2013
---
ZL9HR Finances

In relation to certain posts on the Internet from ZL9HR team members demanding that HARAOA pay them any surplus money from donation funds.
There was never any agreement made between HARAOA and the team members to provide any surplus donation funds to them.
The topic of donation funds, providing a financial statement, selling equipment purchased etc. was never raised by the team members in the months before the DXpedition started.
This was only raised by the team members once the DXpedition was almost completed.
HARAOA has fulfilled it's obligations to all our sponsors donation requirements.
None of our sponsorship requirements mention anything around providing the financials of the DXpedition or surplus funds to be paid to team members.
In absence of any prior agreement the team members are trying to discredit HARAOA and the successful ZL9HR operation to get their own way. Using their own words "pressure us to change our decision".

Tommy VK2IR and John VK3YP
ZL9HR Team Leaders and organisers.
Friday, December 21 2012
---
Logs uploaded to LOTW.
Tuesday, December 11 2012
---
All logs have now been received and uploaded to club log (accessible from the "log" tab on this website). The last couple of days data was transferred as soon as the team arrived safely back on the New Zealand mainland.
We hope all enjoyed this major event and if you would like to make a personal contribution towards its costs please click on the donate button on this website.
OQRS active, LOTW pending.
Sunday, December 9 2012
---
After a very long final day, the team on Campbell Island finished operations at about 16:00 UTC 8/12/12 - 05:00 9/12/12 Local time and now starts the work of disassembly of the antenna systems, equipment packing and transfer of everything back to the boat before departure back to New Zealand.
We wish all the team a safe and calm trip back to New Zealand and then on to their home countries and look forward to the next HARAOA DX'Pedition wherever that may be to.
Thursday, December 6 2012
---
Tonight team leader Tommy VK2IR, has confirmed that all equipment will need to be packed up by the end of Saturday (New Zealand time) so that the team can start their return voyage on Sunday 9th. So the last chance you will have to work ZL9HR from Campbell Island will be on Saturday (New Zealand time).
Saturday, December 1 2012
---
05:00 UTC ZL9HR Operational from Campbell Island.
Wednesday, November 28 2012
---
Update they are still at Stewart Island the weather is still bad the waves are 11 meters high they will be leaving tomorrow morning 29th of November for Campbell Island and hope to be there.

Saturday morning and start operating late that day. We talked to them on 20m 14.285 during the Greek net, they are using the ships radio to communicate in the Ham bands this evening they are on 40m 7.130 DX net .
Monday, November 26 2012
---
The ZL9HR operation will be delayed due to bad weather in the southern ocean. We're at anchor south of Stewart Island waiting for the weather to clear. We expect to arrive at Campbell Island on Friday, but the weather will dictate the schedule. Everyone is in good spirits awaiting departure. 73, ZL9HR team
Sunday, November 25 2012
---
Invercargill, New Zealand

The ZL9HR team has arrived and is prepared to depart on Monday morning. The team was warmly greeted by the local ZL hams who hosted lunch and dinners along the way.

The NZ Department of Conservation (DoC) briefings and quarantine inspection processes began with the transfer of all the equipment to the inspection / quarantine station. The bulk of our equipment was inspected on Saturday morning, all passed with no exceptions. DoC management said everything was in good order. A process that normally takes all day was completed in less than 3 hours even though items were repackaged in plastic bags / wrapped in plastic sheets, or placed in bins. Cardboard is not permitted on the island so new items like antennas were repackaged. The team then went off to fill the 55 petrol containers and return them to our transport vendor, Lindsey Carrying.

Invercargill weather has been unusually warm and even sunny on some days, with rain on others. Weather reports on Campbell Island show temperatures ranging between 6c and 9c (43f – 48f) with winds up to 45 km/h (27 mph). Rain is in the forecast for each day for the forecast period; all not unexpected. The boat returned from Auckland Island 2 days ago where a team was conducting an inventory of penguins.

Today we're doing last minute shopping for items missed or misplaced and will buy snacks and other goodies not supplied in our contract with the boat.

We are all excited about the departure planned for mid day Monday, Nov. 26th. Once underway there will be no Internet access. On the island we will communicate with the designated Pilot stations and upload load photos via satellite phone. We will not be reading blogs, reflectors or personal e-mail. If you have suggestions or complaints please e-mail your region's designated Pilot station.

Good luck, we'll see you in the pile-ups!

73,

The ZL9HR team
Tuesday, 6 November 2012
---
Thanks for your interest in ZL9HR Campbell Island DX-pedition.

Everything is on schedule; the team is excited and ready to begin their journey to New Zealand. Team members will begin arriving in Invercargill, NZ on November 22.

The majority of our equipment arrived at a storage facility in Invercargill on Oct 18.

Current Schedule:

November 23 - the equipment will be taken to the NZ Department of Conservation (DoC) Quarantine Inspection station.

November 24 - everything will be unpacked and inspected; including personal items, once inspected everything will remain at the station until departure.

November 25 - the team returns to the inspection station for DoC briefings on: safety, landing permit conditions and working around the islands wildlife.

November 26 - the team again returns to the DoC inspection station for inspection of personal items not processed on Nov. 24.

- Equipment will be trucked to Bluff, NZ and loaded aboard the boat for departure, currently scheduled at approximately 12:00 (local).
- Several local hams have offered to assist with loading the boat.

With good weather we estimate the voyage will take 40 hours, arriving at Perseverance Harbor sometime between midnight and 06:00 (local) on November 28.

During the DX-pedition daily traffic with the team will be handled by the designated Pilot stations. We ask the DX community to direct their compliments / suggestions / concerns to the Pilots who will summarize and forward to us via e-mail. We plan to upload photos and logs on a daily basis. The Pilots are listed on the Team page of our web site www.campbell2012.com

Team member Dave, K3EL, updated his ZL9HR blog on Oct. 21 http://k3el.wordpress.com/

Initially we had a band / mode survey page on the web site; due to some Internet pranksters the survey was removed. However, we did collect enough data to get a view of needed bands / modes.

In closing we want to again thank the corporate sponsors, clubs, foundations and individuals who have provided products and funding to make the activation of Campbell Island a reality after a long radio silence.

That's it for now; safe travels to the ZL9HR team as they begin their journey.

Our next update will be in November from New Zealand.

73,

The ZL9HR team
Monday, 1 October 2012
---
Thanks for your continued interest in ZL9HR Campbell Island DX-pedition.
We're making great progress during the planning and preparation
phases. The Hellenic Amateur Radio Association of Australia
members and the local ham community have pitched in to make this
DX-pedition a reality.
Our current status:
6 Meters:
We received approval for use of 50 - 51 MHZ. Some areas in New
Zealand use 50 MHZ for television transmission; therefore it is not
an Amateur allocation. Since Campbell Island is uninhabited we
received a waiver from the NZ authorities to use those frequencies.
Additional Corporate Sponsors signed on since last update:
- Elecraft
- Rojone Pty Ltd
- Amateur Radio Supplies
- OptiBeam
DX Foundation, Club and Individual Sponsors:
The list continues to grow. Please see the web page for the most
current list of supporters
http://www.campbell2012.com/index.php/sponsors
Equipment:
Our equipment is on the way to New Zealand. The gear was packed in
motorcycle crates and prepared for sea shipment from Sydney, Australia to
Christchurch, New Zealand. Once through NZ Customs they will be
trucked to Invercargill, New Zealand and placed in a storage
facility, arrival at the storage facility is scheduled for Oct.
11th. A customs carnet bond was posted to get the equipment into New
Zealand. In order to reclaim the bond we must remove the equipment from
New
Zealand upon completion of the DX-pedition.
Quarantine Inspection:
Before any person or equipment lands on Campbell Island an
inspection of all personal items and equipment will be conducted by
the NZ Department of Conservation. Our gear will be unpacked at the
inspection station in Invercargill, NZ on Nov. 24, 2012. Special attention
is placed on items which may contain soil, rocks, stones, insects or
other organic material. Boots and shoes must be scrubbed to remove
any accumulated soil. Since the boat is used by the DoC for their
expeditions, we are comfortable the boat is prepared for its inspection.
Island Logistics
1. As you may have seen with other DX-peditions to remote /
uninhabited locations once on the island accommodations must be made
for meals and sanitary considerations. Fortunately, the New Zealand
Department of Conservation has allowed us to use several buildings
and the toilet facilities in one of their buildings. These buildings
were part of the weather station that once operated at Beeman Cove;
they have been kept in good repair over the years since. Again, we
appreciate NZ DOC and NZ MET Dept. for their cooperation and assistance to
the ZL9HR team.
Sleeping accommodations will be on the boat, the team will shuttle
back and forth from the island.
2. Since the weather will be cold and wet we'll wear layers and
waterproof foul weather clothing.
3. We'll bring food, snacks, a medical kit, and other emergency
supplies in the event we can't get back to the boat due to weather
conditions.
4. No trash is permitted to remain on the island; we'll be carting
all refuse back to the boat for proper disposal. The boat is not
permitted to empty its sanitary storage tanks while anchored in
Perseverance Harbor so the skipper will occasionally take the boat
out to sea to empty the tanks.
5. There's been recent Internet chatter about our antennas and
their placement. Under the conditions of the landing permit antennas
are permitted only in DoC designated spaces, all antennas must be
inland. No antennas are allowed in or near the water, nor are we
allowed to walk along the shoreline. While there are some optimum
antenna locations on the island they are off limits to the team.
Well use vertical antennas for the Low Bands, and weather
permitting, a 40 meter beam will be placed on a hill with a drop off
towards the sea.
6. We've been advised there may be 2 scientific expeditions on the
island while we are operating. The DoC does not anticipate any
interaction between the DX-pedition team and the participants of
these expeditions.
7. ZL9HR team member Dave Lloyd, K3EL, prepared some information
about our antenna placement and propagation. You may read his articles at:
http://www.campbell2012.com/index.php/plans
8. As previously mentioned, we are governed by the conditions of
the NZ DoC issued landing permit, some of those conditions are:
a. Specified number of DX-pedition operating days
b. Antenna field designated by the DoC
c. Other than use of the boat ramp, no access to the shoreline
d. Team members restricted to island locations indicated on the permit
e. No overnight stays unless the weather prevents return to the boat
f. Second to personal safety is wildlife awareness and safety are
highest priorities
i. Antennas must be marked to avoid bird strikes and ground borne
wildlife may not be disturbed
g. Digging, trenching or other defacement / scaring of the land is
prohibited.
i. We are permitted to install guy stakes for the antenna support
structures
Team members have made their bookings to and from New Zealand,
several will meet in Auckland before the DX-pedition, others will
meet in Dunedin and eventually we'll first meet as a team in
Invercargill, NZ on Nov. 23rd.
In closing, we want to thank our corporate sponsors, clubs,
foundations and individuals who have provided products and funding
to make the activation of Campbell Island a reality after a long radio
silence.
Next update in late October.
Tuesday, 21 August 2012
---
Thanks for your interest in the upcoming ZL9HR DX-pedition to Campbell Island.
At this writing we are on schedule and the project planning is well underway. The team is busily working on all aspects of the DX-pedition. As you may know, we have the landing permit in-hand and also the radio license / call sign.
Some examples of what's happening behind the curtain at the moment include:
- Station location (as defined by the permit)
- Antenna placement planning (as defined by the permit)
- Discussions on propagation behavior and how we will adjust for conditions
- Operator mode preference
- Equipment testing and preparation for sea shipment
- Contract finalization with the boat that will take us to Campbell Island
- Generator testing (state-of-the-art Yamaha machines) and their preparation for shipment
- Petrol estimates (for generators), procurement, and planning for sea transit
- Preparation and submission of the required DX Team Safety and Communications plans to the New Zealand Department of Conservation (DoC)
- Coordination of team arrival in NZ, hotels and local transportation to and from boat at Bluff, NZ
- A DoC requirement for landing on Campbell Island is each team member must have emergency medical evacuation insurance (purchased by the individual team members)
- Up-front payments and deposits
- Scheduled the quarantine inspection (All of our gear must be unpacked (then repacked) for inspection before departing NZ)
- We're beginning to receive donations from the major DX Foundations, DX Clubs and individuals from around the world.
With the individual operators funding the up-front cost of the DX-pedition and their personal travel / living and while in NZ we will continue to seek assistance from the global DX-community.
We appreciate the interest and support from the global amateur community and especially from the:
Northern California DX Foundation;
The American Radio Relay League's Colvin Award Committee;
The German DX Foundation, and
The Lone Star (Texas) DX Association
Each who have made significant contributions, and the other clubs and individuals who provided financial support.
Our major corporate sponsor, to date, is Spiderbeam.

Of course, the overall sponsor of this DX-pedition is the Hellenic Amateur Radio Association of Australia who is providing nearly all of the equipment that will be used on Campbell Island.
We'd be remiss if we didn't recognize the New Zealand Department of Conservation for their support of this DX-pedition. The DoC is permitting us to use several of the existing buildings which will provide shelter from the weather which we expect to be cool, windy and wet.
Our QSL policy, as described on the QSL Page, should satisfy the DX community:
On-line uploads via satellite phone to ClubLog
LoTW upload shortly after the DX-pedition
LoTW confirmations at no charge for all contacts, no restrictions
OQRS will be available at a reasonable donation to cover mailing expenses
Direct QSLs with envelope $2USD, (1 IRC + 1 USD) or 1 Euro for all destinations
Buro cards to EB7DX at no charge

QSLing doesn't get any better than this!
Our goal is to give out as many All Time New Ones as humanly possible and to fill as many band slots as we can.
Thanks again for your interest and support. We'll update you again next month.
73,
ZL9HR team
Monday, 9 July 2012
Campbell Island, a Sub-Antartica World Heritage Site
The New Zealand Sub-Antarctic Islands consist of five island groups (the Snares, Bounty Islands, Antipodes Islands, Auckland
Islands and Campbell Island) in the Southern Ocean south-east of New Zealand. The islands, lying between the Antarctic and Subtropical Convergences and the seas, have a high level of productivity, biodiversity, wildlife population densities and endemism among birds, plants and invertebrates. They are particularly notable for the large number and diversity of pelagic seabirds and penguins that nest there. There are 126 bird species in total, including 40 seabirds of which five breed nowhere else in the world.
The New Zealand Sub-Antarctic Islands consist of five island groups located in the Pacific sector of the Southern Ocean off the south-eastern coast of New Zealand. Along with the Macquarie Island World Heritage site in Australia, the five islands form the only subantarctic island group in the region. The islands lie between latitudes of 47º and 52º south and include the Snares, Bounty Islands, Antipodes Islands, Auckland Islands and Campbell Islands. Total land area is 76,458 ha. The site includes a marine component extending 12 km from each island group.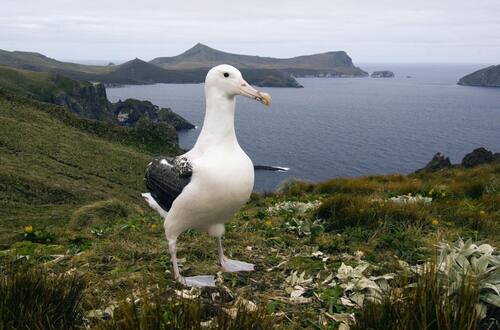 The islands lie on the shallow continental shelf and three of the groups are eroded remnants of Pliocene volcanoes. Rivers are short with precipitous streams. The lakes are few and generally shallow and small. Quaternary glaciers have left shallow cirques, moraines and fjords on some islands. Cool equable temperatures, strong westerly winds, a few hours of sunshine and high humidity prevail.
With the exception of the Bounty Islands which have no higher plants, the remaining islands together with neighbouring Macquarie Island, constitute a Centre of Plant Diversity and have the richest flora of all the subantarctic islands. The Snares and two of the Auckland Islands are especially important in that their vegetation has not been modified by human or alien species. The terrestrial flora of the islands comprises 233 vascular plants of which 196 are New Zealand Sub-Antarctic Islands (New Zealand) indigenous, six endemic, and 30 are rare. Auckland Islands have the southernmost forests in the region, dominated by a species of myrtle. A particular floral feature of the islands is the 'megaherbs' that contribute to rich and colourful flower gardens.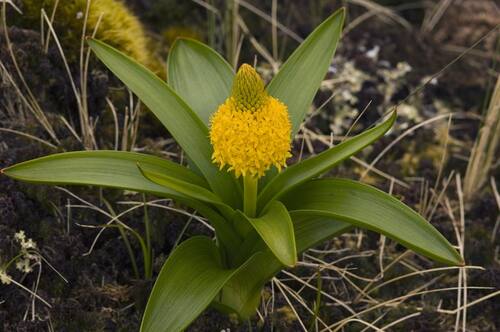 As the islands lie between the Antarctic and Subtropical Convergences, the seas have a high level of productivity.
The Islands are particularly notable for the huge abundance and diversity of pelagic seabirds and penguins that nest there. There are 120 bird species in total, including 40 seabirds of which five breed nowhere else. The islands support major populations of 10 of the world's 24 species of albatross. Almost 6 million sooty shearwaters nest on Snares Island alone. There are also a large number of threatened endemic land birds including one of the world's rarest ducks. 95% of the world's population of New Zealand sea lion (formerly known as Hooker's sea lion) breed here and there is a critical breeding site for the southern right whale. A number of endemic invertebrates also occur.
---
Press Release – QSL Manager Announced
We are pleased to announce David EB7DX as our QSL Manager for ZL9HR.
Friday, 6 July 2012
---
NZ Dept. of Conservation has approved our landing permit for Campbell Island NZ. Operations area indicated in photo.
Red and Blue Area - Antennas
Green Dots - Radio Equipments
Yellow Area - Exclusion area - Weather Station Equipment
Friday, 13 April 2012
---
The ZL9HR callsign has been issued today.
Thursday, 12 April 2012
---
Tommy VK2IR, John VK3YP, Les W2LK, Gene K5GS, Dave K3EL, Glenn KE4KY, Jacques ZL3CW, Pista HA5AO, Don VE7DS and John 9M6XRO.
Thursday, 29 March 2012
---
ZL9HR - Campbell Island New Zealand DXpedition 2012
The Hellenic Amateur Radio of Association of Australia (HARAOA) is organising a DXpedition to ZL9 Campbell Island (OC-037) New Zealand between November 28th and December 9th 2012.
ZL9 Campbell Island NZ is Number 15 on the current DXCC most wanted list.

The ZL9HR DXpedition team will consist of a total of ten (10) team members.
More details and information including the official website will be available soon.

We are inviting any experienced operators who would like to attend this DXpedition to email Tommy This email address is being protected from spambots. You need JavaScript enabled to view it. for more information.

73'
Tommy Horozakis VK2IR (Team Leader)
John Chalkiarakis VK3YP (Team Co-Leader)
---
Geographical Information:
52º 33'S, 169º 09'E, in the South Pacific Ocean, 700 km south of New Zealand

Area: 11 331 ha
Maximum Altitude: 567 m Mt Honey

The group consists of Campbell Island, with a number of off lying islets and rocks (principally Jacquemart Island, Dent Island, and Isle de Jeanette Marie.

Campbell Island has an irregular shape, 16km by 16km, with an area 11 268 ha. Steep cliffs dominate the western shores, while the east coast is broken by several large inlets. Terrain is hilly, with deep gullies and numerous streams.

Campbell Island is a remnant of a dissected volcanic dome. Marine erosion has removed most of the western section, and the east coast has fiord-like inlets by the 'drowning' of the lower reaches of the radial valleys. The Island was glaciated in the Pleistocene. The oldest basement rocks are schist, 640 MYr, overlain with a series of standstone, conglomerate, mudstone, limestone, marine deposits of volcanic sediments and volcanic flows dating from the late Miocene. Peat soils are well developed.